I have older sweet pups available.
These pups have had 8 weeks crate training and are sleeping through the night in their crates!  These  sweet smart male pups have learned to give their paw to wave, so cute!! 
Pups are 19 weeks old and can hold their bladder much longer than a younger pup! These pups love to play fetch and love to be cuddled! 
Please scroll down to bottom of page to view Current photos of available pups Jack and Charlie 
(Older pups are in video) 
Available Older pups :
1.  MALE  Neon green collar (cream with apricot tones) – 'Jack' 
2.  MALE  Brown collar – 'Charlie' 
Jack & Charlie, give paw for wave, so cute!! 
Updated photos above( in video 4/17/2019) thanks for your patience! 😀
Older pups-$2,500.00
Older pups are eating Smallbatch Raw Beef Premade frozen patties and I alternate with home made. Fed 3X/day. Socialized with adult large dogs, human bonded, sweet, friendly, playful, sweet temperment! Coats low to non shed multi gen.Vet checked, age appropriate vaccines given. Crate trained several times during the day for house training, uses adult doggy door, potties outdoors on our mulch dog run area , also trained to use an indoor potty litterbox when they were younger. Sleeps through the night in crate. Leash walked introduced. Must take out before bedtime and first thing in the morning.
Very sweet happy, playful puppies.
Our older pups are Petted, massaged and played a game of fetch daily.  Pups listen to dog therapy music while being crate trained, and alternate with no music.
Please serious inquirees email me at a6santa@hotmail.com if interested.
If interested, please fill out puppy application (on Reserve your bundle of joy page) and send  (you can also copy and paste send) to a6santa@hotmail.com
Thank you for your interest!
____________________________________________
Puppy raising experience preferred!!
Older pups still have to be supervised and taken out to potty during the day every 3 hours if crate training and monitoring water intake for success.
If interested, please email us and fill out puppy application (on Reserve your bundle of joy page) and send to a6santa@hotmail.com
Please read 'reserve your bundle of joy' page for more info.
Past older Pup Princess Peony 🌹 Beautiful Female older pup now lives with her new family!
Thank you!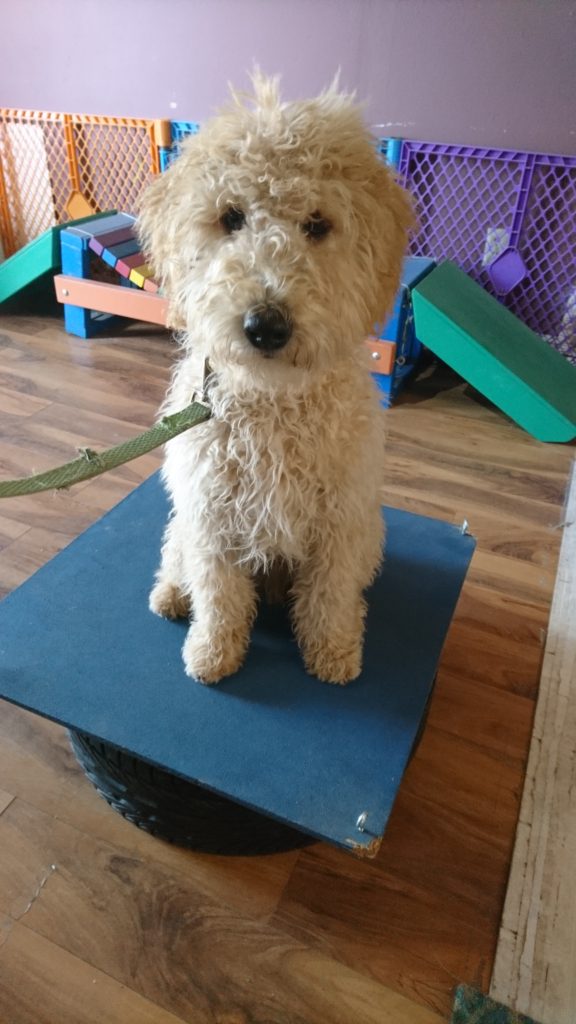 Charlie
If you want more information about older pups with extra training click on the link below:
Puppy Extended Training click link below
http://www.laladoodles.com/puppy-extended-stay-board-and-train/