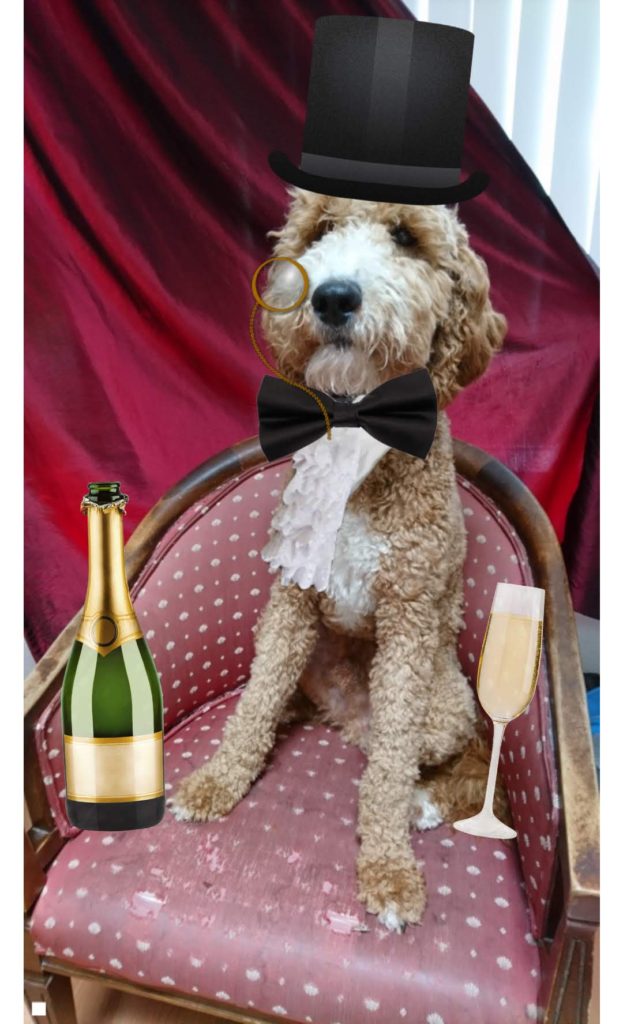 KAM
Red and White Abstract AKC Poodle
45 lbs. Standard Size
24 & 1/2 inches to the shoulder
Paw Print Genetic Tested and Pennhipp Tested
December 2020- Kam is now Retired
BIKO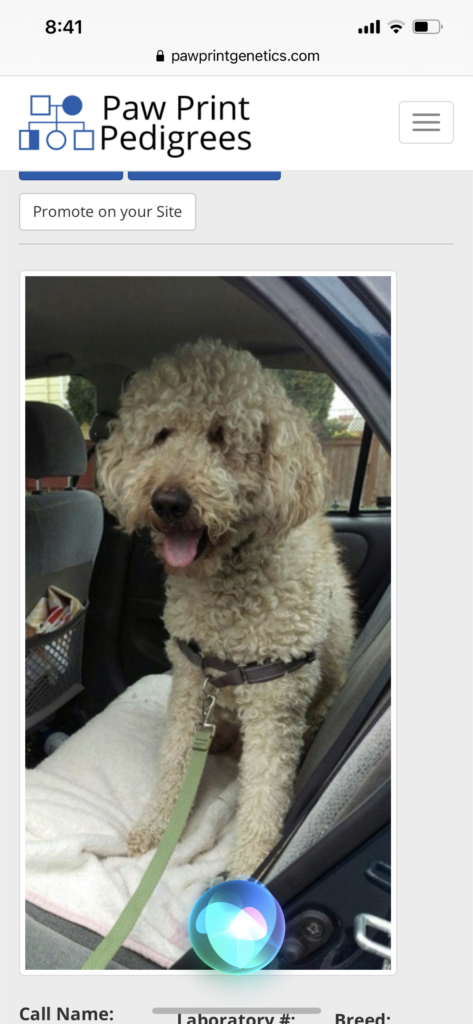 White with Light Apricot Tones Multi Gen Double Doodle
65 lbs. Standard Medium Size
26 inches to the shoulder
Paw Print Genetics Tested and OFA Tested Registered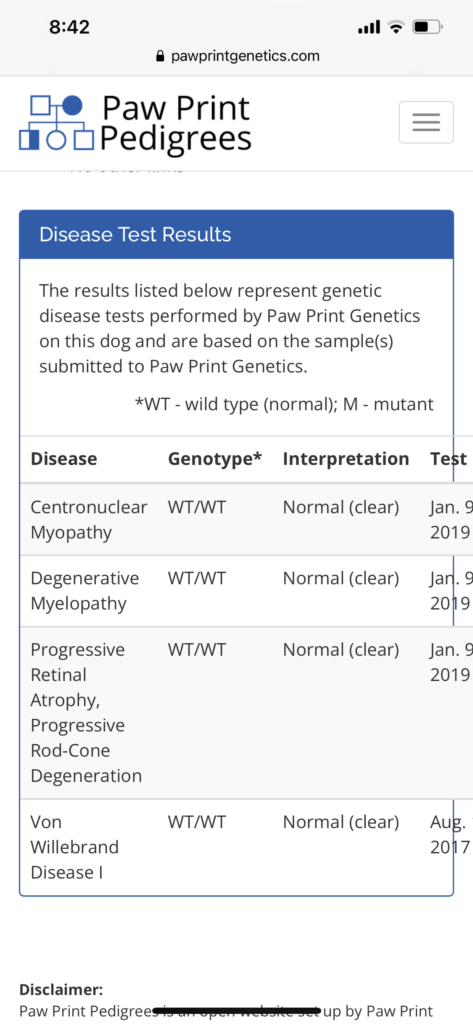 only for approved health tested females, brucellosis test and progesterone test for natural breeding required before mating day. Proven stud with large litters. Shipping of fresh chilled semen available
Stud Fee $800. 00
Antares Laladoodles Red Star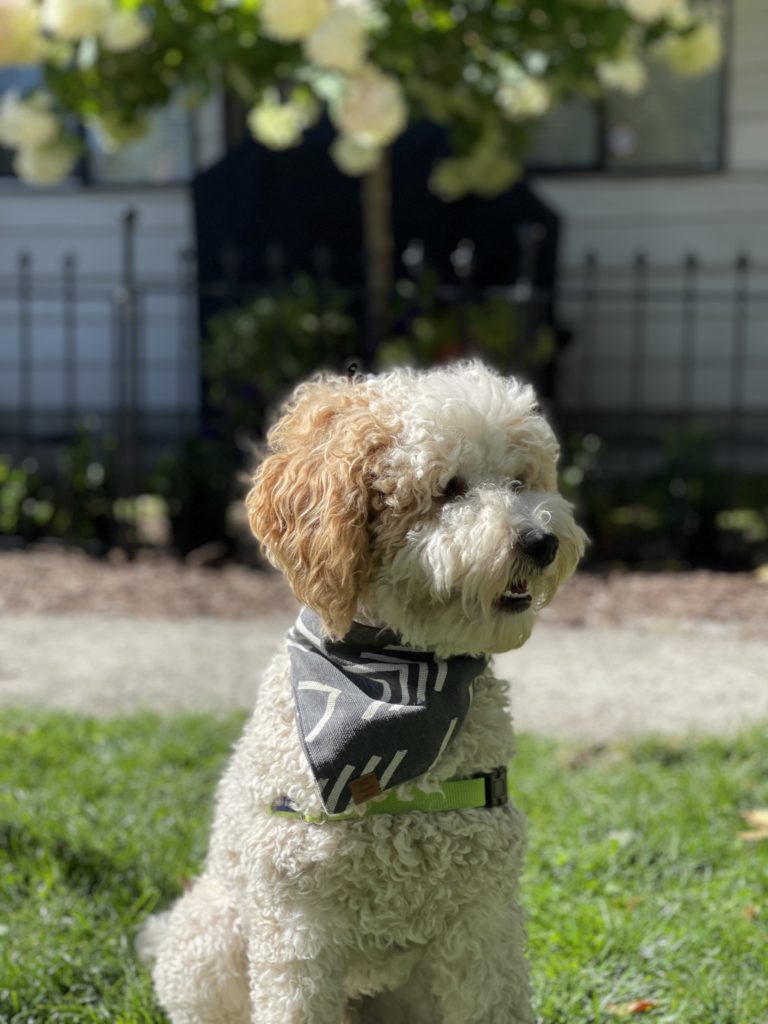 Multigen Micro Mini Goldendoodle
CKC Registered
Weight : 20 lbs.
Height : 17 in.
(video with Antares in it below)
only for approved health tested females, brucellosis test and progesterone test for natural breeding required before mating day. Proven stud. Shipping of fresh chilled semen available
Antares (nickname 'ah-reeh') is our handsome micro mini parti stud. Named after the Red supergiant star. White with apricot marks. He lives with us inside our home, is very sweet and loving, gentle but playful. He enjoys cuddles, loves to play fetch, but does a funny thing and collects all his toys and piles them all on his kuranda bed, so cute! He comes to us from Dixie Goldendoodles in Utah. His father is Ignacio 'Nacho' who carries the rare Rufus gene. We hope to produce beautiful tuxedo and non fading reds with our handsome sweet Antares.
Stud Fee $1,500.00
AI available, Brucellosis test required for live cover
Full panel tested on Paw Print Genetics CLEAR
Pennhipp tested 90 perventile
| | | | | |
| --- | --- | --- | --- | --- |
| Chondrodystrophy with Intervertebral Disc Disease Risk Factor (CDDY with IVDD) | WT/WT | Normal (Clear) – No CDDY or Increased IVDD Risk | | |
| Degenerative Myelopathy | WT/WT | Normal (clear) | | |
Coat Colors and Traits
Test
Genotype*
Interpretation
Chondrodysplasia (CDPA)
cd/cd
No Leg Shortening Associated with CDPA
D Locus (Dilute)
D/D
Non dilute
July 17, 2020
Cu Locus (Curly Hair)
CuC/CuC
Curly coat
July 3, 2020
IC Locus (Improper Coat/Furnishings)
F/F
Furnishings
July 3, 2020
Ichthyosis (Golden Retriever Type)
Neonatal Encephalopathy with Seizures
Neuronal Ceroid Lipofuscinosis 5 (Golden Retriever Type)
Progressive Retinal Atrophy, Golden Retriever 1
Progressive Retinal Atrophy, Golden Retriever 2
Progressive Retinal Atrophy, Progressive Rod-Cone Degeneration
Von Willebrand Disease I
Video with Antares, please click on link, and subscribe to our video channel thank you !