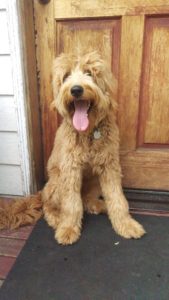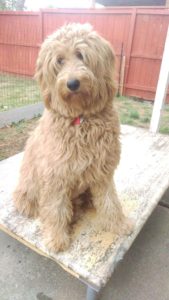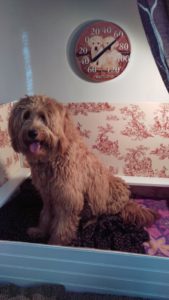 Size: 24  1/2 inches, 55 pounds
Color: Caramel Red
Coat: Fleecey Relaxed Curls
Generation: F2B Labradoodle
OFA Hips Good, OFA Elbows Normal
Cardiac: OFA Prelim Normal
CERF:  9/28/17
Paw Print Genetic Tested
Friendly, fun loving, active, lovable!  Loves to play fetch and loves her chew toys. Very affectionate to all her humans!  Excellent caring mother!  Even when pups are starting to wean from her, she is most caring that she will offer her own food to feed pups! 
Emma, now named Bella, is retired and lives with her Guardian family in Seattle. 
Paw Print Genetic Registered
Please click on the Paw Print Image to view Emma's Genetic testing results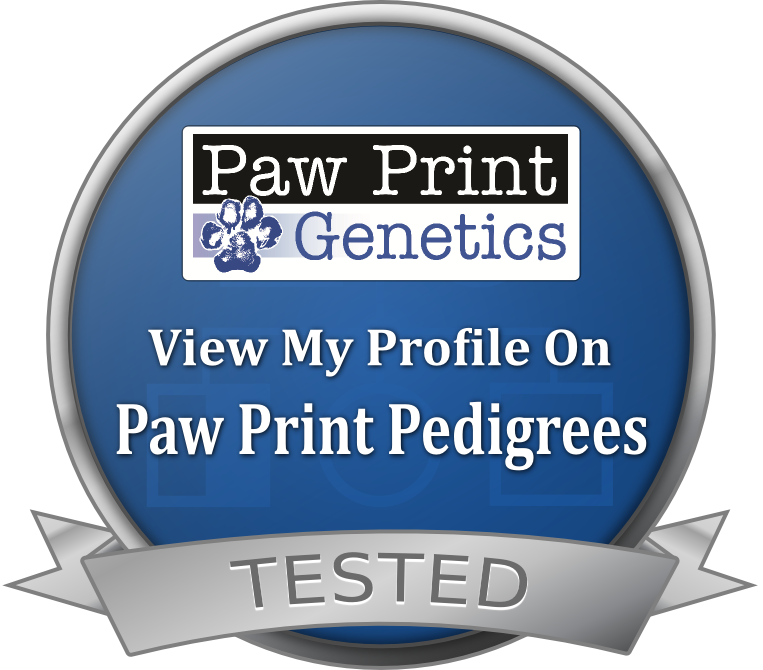 Emma (Queen Emma) is an F2b Double Doodle with a beautiful caramel Red fleece coat. She is Ayla's (OFA certified hips Excellent) daughter.Emma is very friendly, energetic, and enjoys retrieving .