Lilac Collar Female (Tilly & Antares)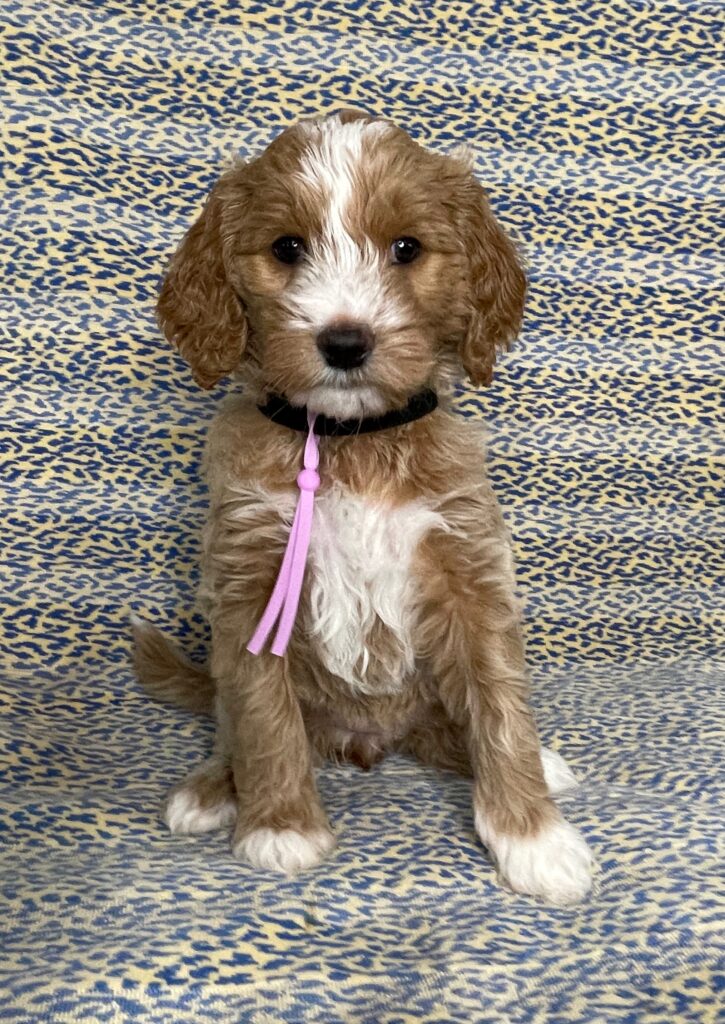 Beautiful Gigi ! She is a mini from Tilly (a small standard Multigen Double Doodle) and Antares (micro mini Multigen goldendoodle).
She lives with her wonderful guardian family in Renton Washington with housemate Graham ,a past Laladoodles pup.
To see Gigi's Genetics full panel results , please click on the image below.