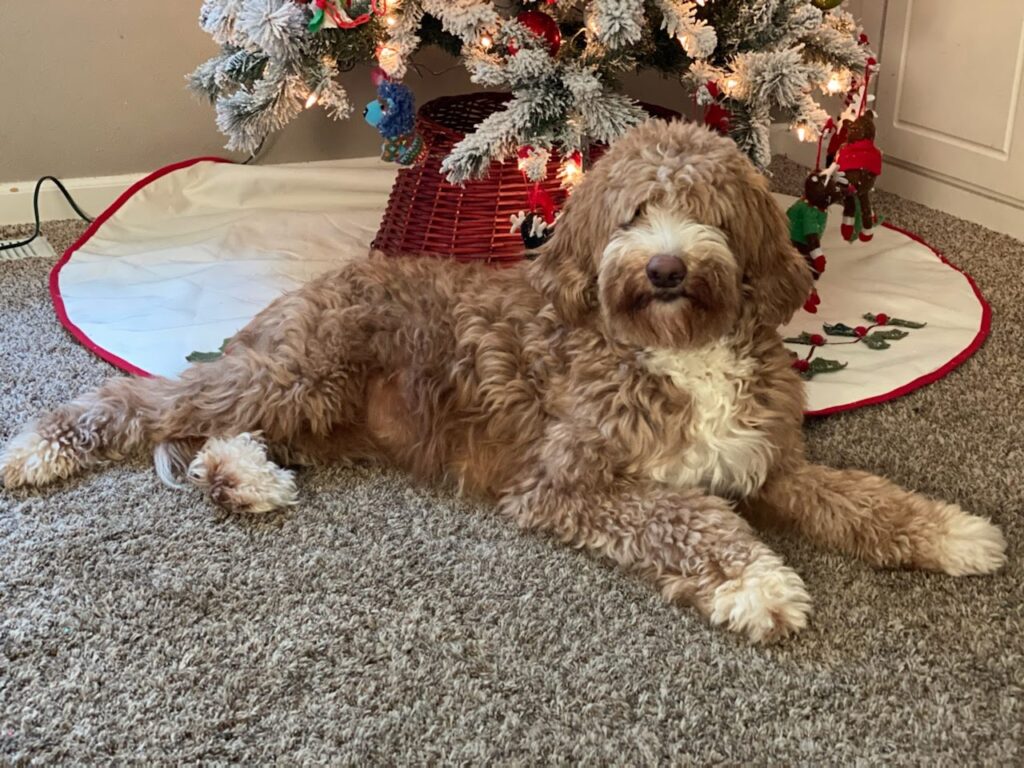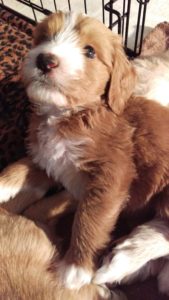 Tilly as a pup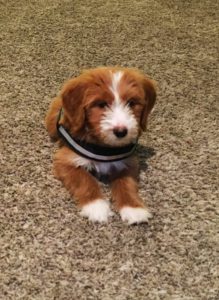 Meet Beautiful Sweet Tilly !   Tilly (formerly Rouge)  is a gorgeous multi gen standard Red double doodle with tuxedo markings! She is from the Emma/ Jack litter.  She has a Beautiful  soft fleecey loose curl as an adult . She lives with her Guardian family home with young children and a small dog. Beautiful Tilly will  be having her 1st Litter sometime in mid 2020!!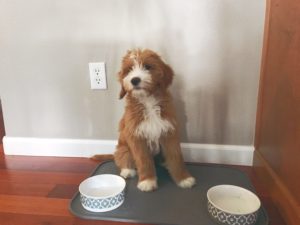 Tilly will be expecting a litter February  2022 with Antares!  Pup spots available!
Tilly is now retired.
Click on the Paw Print Genetics Image below to view Tilly's Genetic testings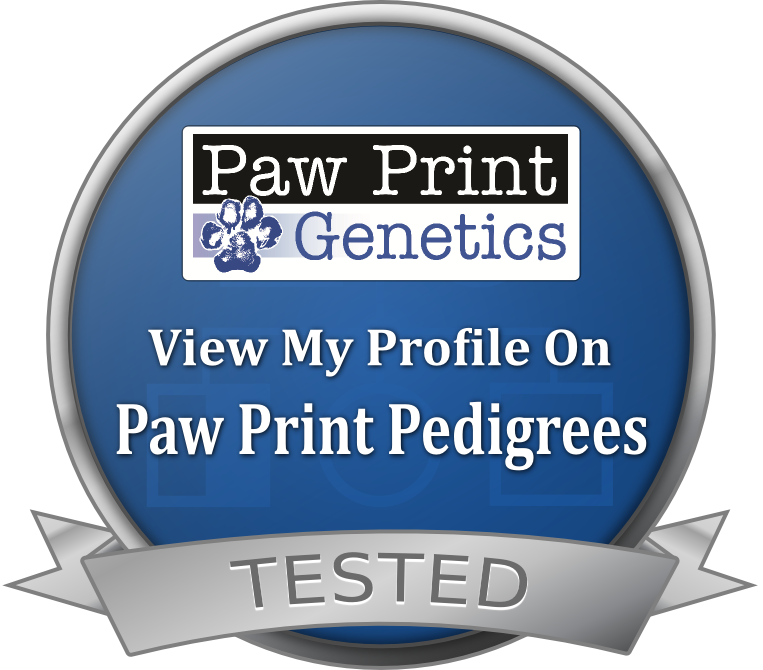 Tilly's Pennhipp