Click on the above photo to see video
Dog therapy music while crate training, car ride intro to help with anxiety/nausea, litterbox potty trained, puppy sound proof training, ens pups
Please Subscribe, (it's free!) to our you tube channel to get notifications of our latest vids, litter updates, puppy updates, Thanks!
Please subscribe to our channel for video updates!
Our Family
Hi my name is Aimee Santa Monica and together with my husband Alexander (together 21 yrs), Grandma Lilia, and our 4 sons Andrew (17), Aiden (15), Aero (12), and Axel (4) we breed a cross of the Multi Generation Labradoodle/Goldendoodle mix, aka "Double Doodles".
We are a licensed WA state small family breeder and we live in Seattle, Washington on Beacon Hill which is 5 miles from downtown Seattle.
Crate training pups with Pet Therapy music for sleep to help prevent anxiety, gets pups used to a routine before they go to new homes.
We are also Christian churchgoers. If interested, please click on this picture:
We are a family of animal lovers. We love, gently care for, and specialize in the combination of the mellow easy going temperament of the Labradoodle with the fun personality and beauty of the teddy bear looking Goldendoodle!
When I first met a standard Labradoodle many years ago I was intrigued with this mixed breeds large presence and calm temperament and so I researched all about this new hybrid in hopes to add one to our family. I knew I wanted a large dog minus all the shedding. This beautiful blend of breeds was THE best choice for our family companion, having children with special needs, 2 sons with Autism and Asthma.

It is a joy to have a dog with such a sweet disposition ,intelligent, graceful, loyal , friendly mix of breeds and that is why we breed the double doodles, so that other families may be able to add a "LaLa Doodle" to their lives.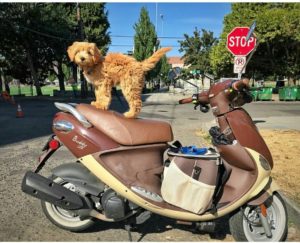 Cool Rider Frederick, a LaLa Doodle
Our breeding pets undergo extensive health testing, are OFA registered, and genetically tested to ensure our future pups will be healthy as can be for your peace of mind.
You may find us on the Labradoodle Goldendoodle Premium Breeders List.
Update: 03/27/2018
We are excited to announce that we have just recently switched our dogs to a Raw diet!
Please watch this video to learn about how a change of diet can help your dog live a longer healthier life with you.
May 7, 2018
We are still new to Raw, but here is our 7th week vid of our food still transitioning.
We prepare our own Raw food diet and also supplement with these Premade Raw brands:
Stella and Chewy's
Northwest Naturals
Small Batch
Steve's Real dog Food
I find these brands at All The Best Pet Care.
January 2020: We have added the Natural Balance dry dog food to our dogs diet to avoid any pea protein and lentils.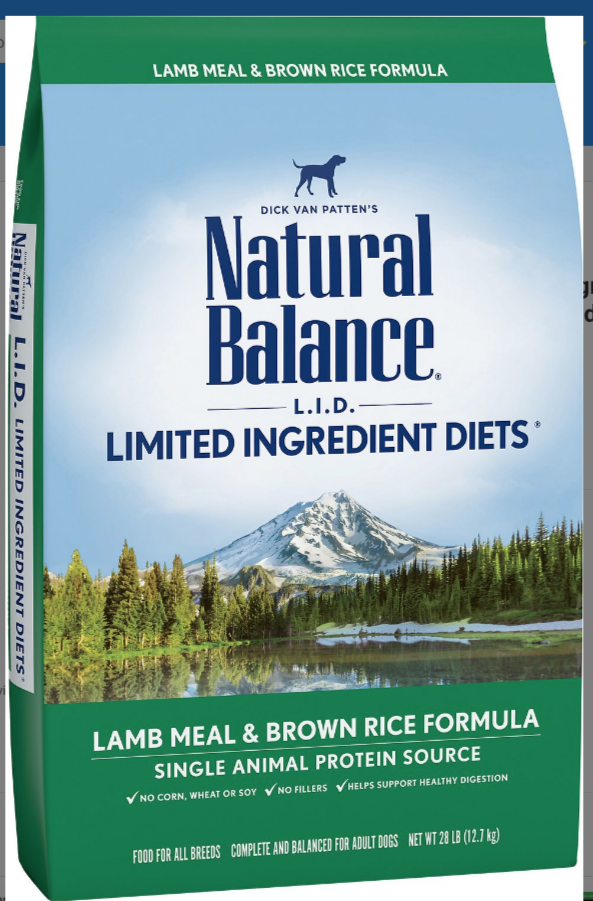 link to article below: https://www.businessinsider.com/dog-food-brands-and-heart-disease-fda-warning-2019-6
The Food and Drug Administration is investigating a possible link between certain dog foods and dilated cardiomyopathy (DCM), which can cause congestive heart failure.
The investigation involves 560 cases of dogs diagnosed with DCM. Most of the animals consumed foods that were grain-free (91%) and contained peas and/or lentils (93%), the FDA has found.
The FDA on Thursday identified food brands most frequently identified in the case reports that it's studying. These include Acana, Zignature, and Taste of the Wild
Please watch Video below of one of my favorite You Tuber Vets Dr. Jones of Veterinary Secrets talk about the 2019 dog food recall.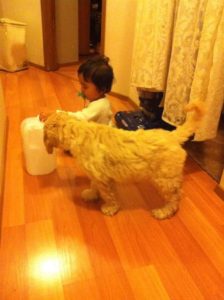 Axel sharing his milk
We are a small family home based breeder . Our puppies are born and raised gently in our home. My passion is to give my 100% to raising happy, calm natured/temperament pups that will have service/therapy dog potential. I know that if my pups can go to families to help as a service or therapy dog, or provide security and comfort for a child or adult, I know I've done my job to help.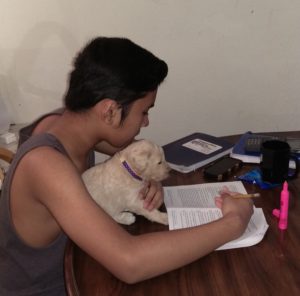 My 2nd son Aiden studying with little Benka.
Video of past older pup with extended stay training. She is learning restraint, sit on place command, and come to heel position This pup has now gone to her new forever home.
I try with each litter, if I have an stand out exceptional pup, i surprise donate one of the pups to a family with a child with autism.
Thanks again for your interest. Keep strong as i will try my best to do as well!
Introvert Mom/4 sons / 2Autism/ Living with Occipital Neuralgia/ Husband losing Vision
Aimee Santa Monica